It's time for another blogtrain. The designer from CatScrap and The Lilypad worked hard for a huge collab kit and it gets so wonderfulful. But have a peek at the preview: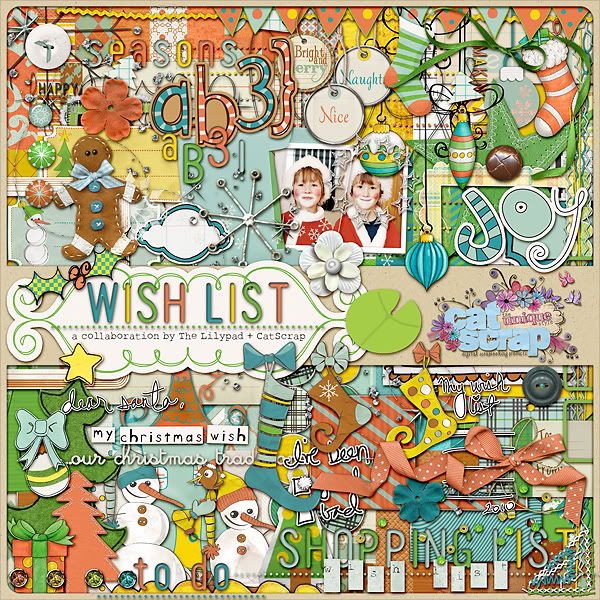 Isn't it great. I love it it and I made for you some xmas-cards. They are 4" x 6 ".
And the best is, you can get these card for FREE, print'em, fold'em and ready.
If you want to get a 3D-effect, print it twice, cut the elements and stick them
on the card with some pads.
You can download them
here
.
Now the christmas train leaves my station. The next stop is at
Suzanne
http://roadsidedesigns.blogspot.com/
She will have also little goodie for you.
Happy Christmas everyone .... hohoho