Hello together,
welcome to another station of the spring catwalk blog hop. As you see on the other blogs, this time is something different. We don't have any quickpages, this time we will give you some journaling cards.
Here are mine: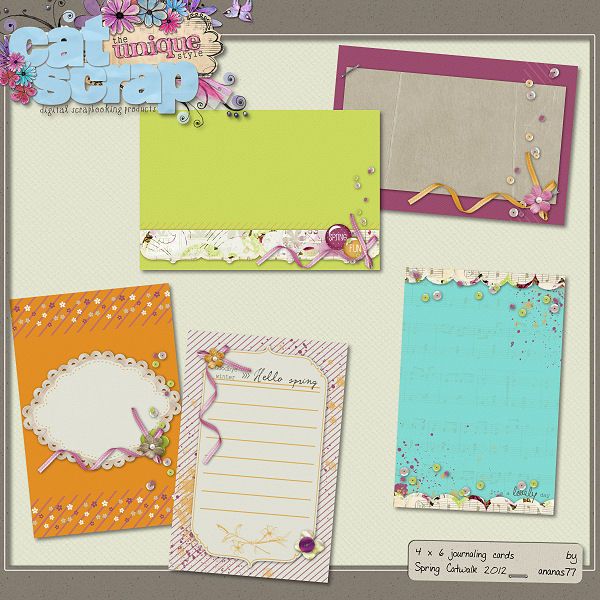 You can download them
here
.
So now it's time to leave me now to go to another station.
I will link you now to Zotova's blog.
http://vpzotova.blogspot.de/
Have a nice spring and we'll read us at the next CatScrap-bloghop.